PP producers in China cut output on margins
---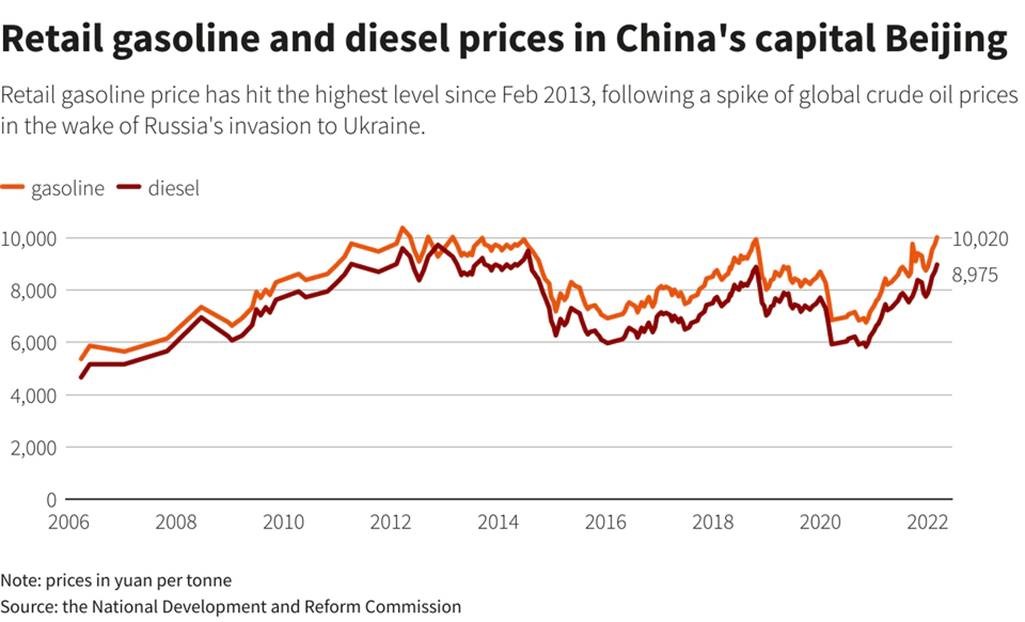 ---
PP producers in China cut output on margins
China's independent refiners are set to cut production in coming weeks as a Ukraine-driven surge in oil prices squeezes margins, with a jump over $130 a barrel unnerving producers, trading executives and analysts said.
Chinese polymer producers have cut their polypropylene (PP) operating rates because of negative margins as a result of higher feedstock costs.
Around 4,6 mt/year of PP production capacity will be affected in March, and it's estimated that the ttl capacity loss of PP will be around 145,000t for this month.
Upstream crude futures have hit historical highs in recent days, which has raised production cost for naphtha crackers and its derivatives. The propane dehydrogenation (PDH) based PP, methanol based PP nad naphtha based PP sectors are experiencing negative cash margins. But the coal based PP sector has seen profits because the government has taken several actions to stabilise coal prices.
Source : Reuters and Argus